Just out Now. th

e

long awaited single from one of the best actual rockin bands The Maharajas who delivers an ultimate garage songs with "Black Box" and a great instru based on th

e

Xfiles musioc. All in a great green color sleeve on the young label Chaputa Records.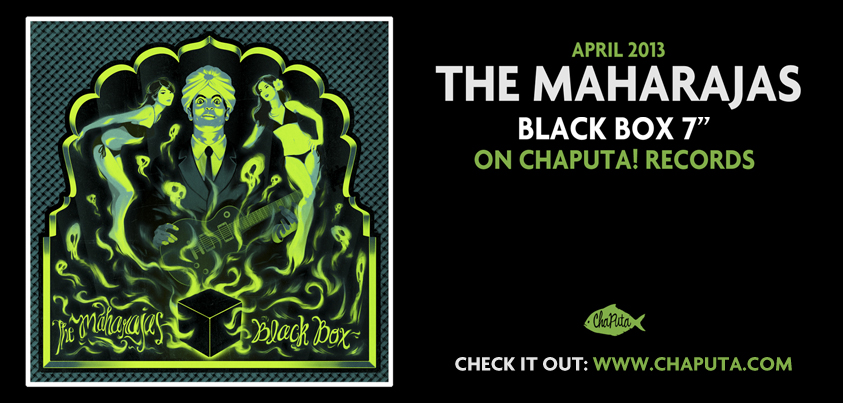 Doit-on encore présenter les Maharajas dont la discographie est autant remplie qu'exemplaire... Le dernier single de Mathias Lilja et sa bande vient de sortir sur le jeune label Chaputa Records. "Black Box" est un titre puissant, synthèse du meilleur du garage rock depuis 30 ans. Comme le dit la chanson, on a déjà entendu ça des milliers de fois depuis les Sonics mais on y revient avec un plaisir non dissimulé. La face B est un instru inspiré du générique de Xfiles. Le tout dans une superbe pochette vert fluo... Single du mois sans aucune hésitation!